br>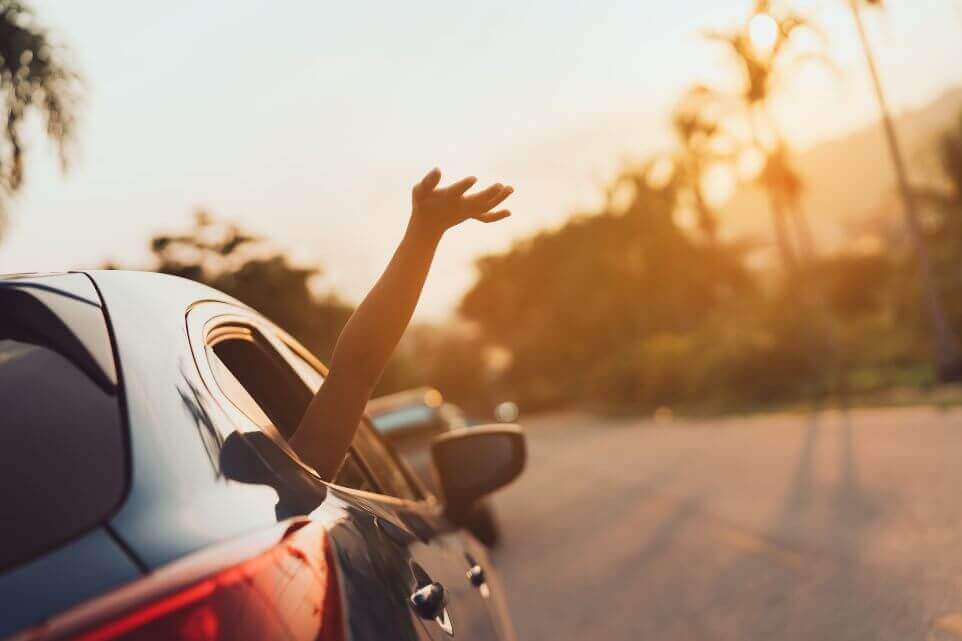 It's not easy to find a loan that's right for you, including one that will suit your finances perfectly. In a flooded market, easy money and fast loans can lead to spiralling debt, or worse if you don't keep on top of your repayments. So finding a loan that works for you, that's manageable and low cost is crucial.
Many loan companies still rely on high interest, large repayments, and excessive fees and charges to make their money, and every loan lender will lay claim to having the best deal or the lowest rate. But scratch beneath the surface, and you'll see there's a list of caveats tucked away in the small print that tell you otherwise.
But a logbook loan from Car Cash Point offers something different. To help explain things a little clearer, we've put together our top 4 reasons why a logbook loan from Car Cash Point will benefit you. So when you need a cash injection of £500 or more - whatever you need it for - you'll have all the facts you need to go ahead with a refreshingly transparent loan option.
1. A logbook loan with no hidden fees
Whenever you take out a credit agreement with any company, there will always be additional fees and charges hidden away in the terms and conditions. All of a sudden you'll have a fee here and a charge there added to your account - and that means more to pay back for something they never made you aware of.
It could be a fee for being sent a letter, or even a text message, but they build up, making it harder to pay your loan off. And trying to pay it back is how many people get into financial difficulties.
Car Cash Point don't have any hidden fees or charges. Before you sign your agreement, we make sure you're fully aware of any possible charges that you could incur during your loan. We tell you upfront, openly and honestly, so if something does happen, you'll know what to expect and you can budget accordingly.
2. A logbook loan with a fair interest rate
One of the main things that makes it so hard for people to pay back their loans, is the high level of interest they're charged. Many loan lenders have interest rate percentages that reach into the high hundreds (even thousands!) maximising the amount of money they make over the short loan period.
We encourage you to shop around, so don't go for the first option that sounds good. It's often a lender's APR that can make or break your loan, and it's what can make it so hard to pay a loan back.
The Car Cash Point rate of interest, is one of the lowest in the UK. In fact, it's almost half that of some logbook loan lenders more excessive rates. Plus our interest rate is fixed for the life of your loan. What's more, if you find any other logbook loan lender with a better rate, we promise to beat it by 10% with our 'Best Rate' guarantee.
3. A logbook loan with flexible repayments
Whenever you take out a loan, everything is worked out for you, and you're told what your repayments will be and when you need to pay them. And it's usually a fixed amount that's debited from your bank account in the middle, or near the end of the month - just when it's most inconvenient for you.
And it can be hard moving the debit date around, meaning you face a juggling act with your finances just to make sure you can hit that payment.
Car Cash Point like to fit in around you and make your life easier. That's why we're the only UK logbook loan lender who will offer you flexible repayment options that actually fit with your own finances, and when you receive your income. So whether that's weekly, fortnightly, four-weekly or monthly on a date that suits you, we can do it.
4. A logbook loan that you can settle early
If you want to pay your loan back early, why shouldn't you? Unbelievably, some lenders actually charge you for the privilege of doing so. What's more, they'll even force a three-month minimum period into your agreement before you can end it. That means you're not allowed to pay your loan off, even if you have the money to do it.
This all adds up to another penalty charge on your loan, where you have to pay more interest, which means more money in your lender's pocket.
Car Cash Point don't believe in customers being charged for ending your loan with us if you want to. Whenever you take out a logbook loan with us, you can pay it off, in full, whenever you want - even if it's after just one day - 100% penalty-free.
So, there's our top 4 reasons why a Car Cash Point logbook loan will benefit you. On top of that, you can make overpayments on your loan whenever you like, and though we use your car as security for your loan, you can still use it day to day in the same way you always do. And once you're approved, you'll get your money in your account the same day - usually within one hour.
So when you're in need of a cash lump sum to help pay for an emergency or to go towards a special occasion, call Car Cash Point on 0333 220 4962 and chat to our award-winning team today.
Switch Your Logbook Loan
Does your logbook loan lender or payday lender not offer the same benefits? Then you can 'switch and save' with Car Cash Point. Not only will you gain the above benefits, but we will reduce your overall loan repayments by up to 25%.
To switch your existing loan to Car Cash Point, simply complete the application form or alternatively call 0333 220 4419 and one of our 'Switch and Save' experts will take care of the switch for you within 24 hours.