br>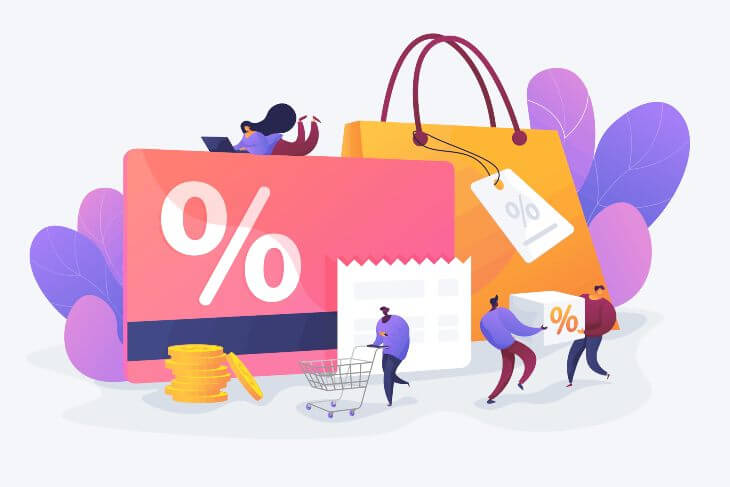 If you saved every loyalty card a shop gave you, your wallet would be very full and probably of little use. How often do you really use that stationery store card? Or the card from the little café from that village you only visited once? Quite often despite our best intentions, these money-saving cards are rarely used and just take up space.
The best way to make use of loyalty cards so that you actually save money is to choose carefully. Find the cards that offer the most rewards for shops that you use regularly. This saves you the hassle of carrying around cards that you never use and time wasted rifling through them to find the one card you actually need. This applies to money-saving apps too as most of the really good and therefore popular cards also have an app. 
Loyalty cards used to be so simple. You would spend money and for every pound spent you would get points on your card, which eventually resulted in money back or vouchers to spend in store. Nowadays the principle is the same, but it's a little more complicated.
Tesco Clubcard
This is one of the cards that is regularly seen poking out of people's wallets and its popularity is not surprising considering the benefits and rewards on offer. Points are collected when shopping online, in-store, buying fuel, clothing, using the Tesco Bank current account or credit cards and with Tesco Mobile. You earn 1 point for every £1 spent, except for Tesco fuel - 1 point for every £2 spent - and credit cards - 1 point for every £4 spent. They've also made every effort to ensure that using the Clubcard is as easy as possible, with a contactless card, key fob, app and even the Tesco Pay+ app which allows you to pay and collect points with one scan of the barcode. You can also earn points by taking part in Tesco surveys. One of the best ways to make the most of your points is by exchanging your vouchers with Clubcard Boost which triples the value of your points. You can then use your vouchers with Tesco's Reward Partners, such as Hotels.com, Prezzo or Goldsmiths. 
Boots Advantage card
The Boots card gives you 4 points for every £1 spent, which can quickly add up. Each point equals 1p and once you have enough you can then spend them in store or online. There is also a Boots app that you can link to your Advantage card, helping to clear space in your wallet. In addition to vouchers you will receive each time you shop in store, there is also a Parenting Club that offers 10 points for every £1 you spend on baby items, and a Boots Opticians Contact Lens Reward Scheme.
Sainsbury's Nectar card
Not surprisingly, an alternative popular loyalty card is another supermarket. The difference with the Nectar card is that you collect points for every pound spent at not only Sainsbury's, but a wide range of stores and locations, including Argos, eBay, Great Western Railway and Just Eat. Redeeming your points can be done in store, or with any of their partner retailers and quite often you triple your rewards or more, depending on the retailer. While Tesco rewards you for making use of all of their products and services, and Boots rewards you the more you shop with them, Nectar is unusual in that you can still earn points even when shopping elsewhere.
Loyalty Card Apps
Whether your favourite store has an app or a card, it still means carrying around a collection of different apps and cards. If you forget the card you need it can be frustrating, even if they validate your receipt for you to cash your points in another time, it is rare that people actually make use of that trick. Loyalty card apps aim to be the solution to this problem, offering to store all your loyalty and reward cards in one place on your phone.
These are two of the best loyalty card apps and are available for iOS and Android devices.
Stocard
Stocard is not a new app, and its endurance through the years is a testament to just how useful people find it. Think of it as a virtual wallet for all your rewards cards. You can also store other cards in it, such as your library card, so it is not just limited to loyalty cards. To add each card you simply scan it, so even if you have a large stack of cards to store, it won't take a great deal of time to add them all to the app. 
FidMe
FidMe labels itself as a smart shopping app, allowing you to not only store your cards, but also coupons and deals that you wish to use next time you go shopping. You can also save receipts in the app and you are rewarded with extra points if you participate with certain features, such as checking in on social media.