br>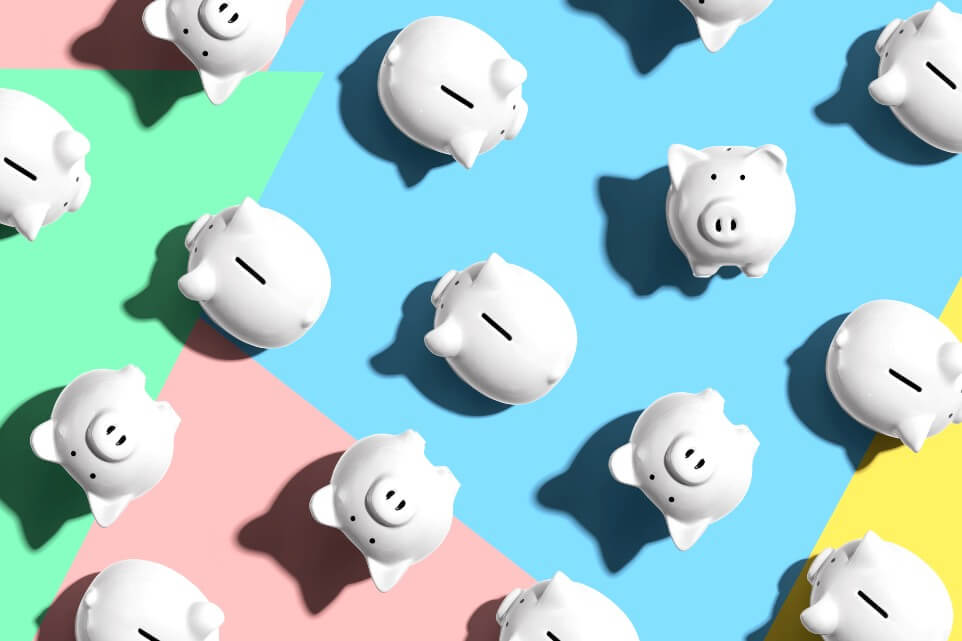 Forget about storing your money in a piggy bank, sock drawer, or under the mattress. Although these are suitable options for keeping your cash stored in a convenient place, they're not going to earn you any extra money from your savings. This is why you need to secure the best bank savings account.
For those unaware, a savings account is a bank/building society account with the purpose of earning you interest on the money you put in. For example, say you deposit £1,000 into a savings account with 3% interest, by the end of the first year you will earn £30 to give you £1,030 in total. This isn't a lot, admittedly, but it can quickly accumulate. Plus who doesn't love free money? Simply put, the more you put in, the more you're going to receive.
Of course, a key element when using a savings account is attempting to secure the best interest rate possible. While it's true that savers have been hit hard recently in terms of generous rates, there are still enough financial institutions offering enticing deals to customers.
With that said, what are the best banks for saving accounts for 2021? The following guide will list some of the best options that are available today.
Savings Account Options
Before getting into the best choices currently on the market, it is important you understand the difference between the types of savings accounts on offer. Below are the main ones you need to know:
Fixed-rate savings account:
When searching for the best rates of interest, you will inevitably come across fixed-rate savings accounts. Yet, these higher rates do come with some negative points. For a start, you may have to keep your money in them for three months, three years, or even longer before you can withdraw and enjoy the accumulated interest. Plus, if you did withdraw early, that interest will be forfeited in most cases.
Easy-access savings account:
If you don't have a load of money to spare and want to avoid locking away any emergency funds, an easy-access savings account makes a lot of sense. You don't need to give any notice when you want to withdraw money from the account. You can do it instantly, which is ideal if you're stuck with a large MOT bill or urgent home repairs and don't have any spare cash. The drawback: interest rates will tend to be lower than their fixed-rate counterpart.
Regular savings account:
A regular savings account might be your best bet of securing the highest interest rate. There tend to be some caveats, however. You will usually be forced into making monthly deposits into your account - hence the "regular" part of the name - and you could also be limited on how many withdrawals you are allowed to complete. Plus the rate you land usually lasts for just a year, which means you'll have to keep shopping around annually for the best interest.
Individual savings account (ISA):
Each year, you can place up to £20,000 into an ISA and benefit from a permanent tax-free account. Even though interest rates are not usually high on ISAs, they are a recommended choice if you're going with a long-term approach to saving.
When it comes to bank savings account options, it is always wise to shop around. This is even the case if you have been using, say, a fixed-rate account for a number of years. Banks usually change up what they have to offer, and that could include enticing perks for new customers - such as high-interest rates.
With that in mind, the following picks are some of the best banks to choose in 2021 for a savings account:
Best Regular Savings Account
The best bank to choose for a regular savings account is, ultimately, down to what factors you feel are most important.
If interest is your main focus, there are two bank savings account options that stand above the rest right now: RBS and NatWest. Both of these banks offer an attractive rate of 3.04%. However, this is only available to those that already possess an RBS or NatWest account. Additionally, the maximum amount you can deposit is £50 a month, and the interest rates are variable. The latter point means that the 3.04% rate is never guaranteed.
If you have a Club Lloyds account, their current offering might be more to your taste. While the interest rate is effectively halved at 1.5%, this is fixed for one year and won't shift during that time period. You can also deposit up to £400 each month.
If you don't have the right current account to unlock one of the aforementioned accounts, then what? Well, Coventry Building Society currently features regular bank savings account with 1.3% interest and a healthy £500 per month limit. This is open to all and you can even create your account online. Sadly, the interest rate is variable - which means you need to keep watch, so it doesn't drift too far south.
Best Fixed-Rate Savings Account
When you consider that savings rates across the board have been plummeting, it could be wise to focus on fixed-rate accounts and the protection they provide.
Yet as you know, this means you're not going to secure the best interest rate. Right now the best rate you can find for a one-year account is 0.65%. This is offered by Shawbrook Bank. As long as you have £1,000 ready to go, you can open an account online with relative ease. The 0.65% interest rate can be paid on a monthly or annual basis. Zopa is an alternative option that isn't far behind. This bank provides a 0.62% rate, and an account can, again, be opened with a £1,000 deposit.
If you decide to go with a two or three-year fixed account, your money is going to be inevitably locked away for a longer stretch of time. The flip side is you receive a better overall interest rate. Sticking with Shawbrook Bank, they offer a 0.82% and 0.9% rate for two and three-year fixed accounts, respectively. The minimum deposit for these bank saving account options also remains the same at £1,000.
Best Easy-Access Savings Account
If you're only going to be depositing a small amount of money into your easy-access savings account, the best rate available at the moment is 2.02%. This is offered by Virgin Money with their current accounts, although the maximum deposit is sadly only £1,000.
For a more suitable and standard choice, Atom Bank joins Aldermore with a 0.5% variable rate. Out of the two, Atom Bank is the more accessible pick as it features no minimum deposit to open an account (it's a £1,000 minimum with Aldermore).
Best ISA
Regarding the previous point about normal easy-access savings accounts, you can also get an ISA that falls under this category.
Right now, an easy-access ISA is also the best choice of the two. This is because Cynergy Bank is currently paying a superior 0.55% rate. Just keep in mind that the account isn't flexible, so while you can make unlimited withdrawals, replacing any withdrawn cash will gobble into your ISA allowance.
There are also fixed-rate ISAs on the menu. For a one-year fixed account, Shawbrook Bank pops up again with a 0.6% rate. If you want to extend this to a two-year fixed ISA, Close Brothers feature a 0.7% rate - although you'll need a minimum £10,000 deposit to take advantage of it.
Savings account tips to remember
Any newcomer to the world of savings accounts has a lot to remember. To make the most of the experience, here are a few important points to keep in mind:
Understand your financial situation:
Before you pick a savings account, be honest about your financial situation and how you deal with money. If you struggle to maintain a budget, for instance, an easy-access savings account may be your best bet.
Ensure your savings are protected:
If you deposit up to £85,000 into a savings account, good news: it is protected by the Financial Services Compensation Scheme (FSCS). This means that, if your bank was to go bust, you'd automatically get all of your money back within seven days. Just make sure the FSCS backs the bank you select for your bank saving account.
Use a savings app:
Do you struggle to save money on a regular basis? In this case, it might be worth downloading a specialist savings app. There are various free apps available where you can sync up your bank account, accurately assess your income and expenses, and budget accordingly.
Don't be scared to switch:
Just remember: banks are going to try and entice you with generous interest rates at the start. Yet, these can soon plummet when it comes to variable rates. Always remain in the loop with the fluctuation of rates. If your current savings account drops below an amount you deem acceptable, simply switch over to a different bank that has a better deal. Simply picking an account with the best interest rate is only one part of the process. You need to be savvy to maximise the reward of owning a savings account.