br>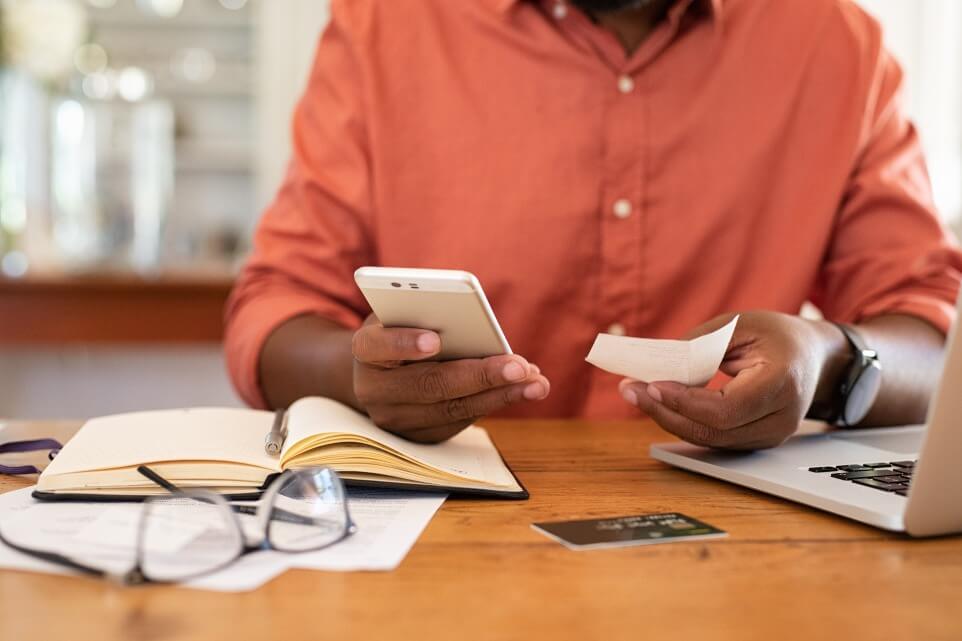 You want to save more and spend less; everyone does. Yet when you factor in the reality of day-to-day life, keeping your personal finances under control isn't an easy task. Not only can it be difficult to find the time or motivation to organise your money, but bills and other expenses can quickly decimate any saving efforts.
This has only been exemplified by the COVID-19 pandemic. According to a recent report, 53% of UK households are worried they will eventually run out of money due to this unprecedented situation that's causing abnormal living and working conditions.
Saving money is tough and is becoming more of a necessity with each passing day, so what is the solution? The answer: specialist budgeting apps.
These apps make the process of monitoring your saving and spending habits a whole lot easier. You can safely link your accounts to the software and effortlessly track your cash flow. Plus, these apps incorporate a range of features that offer assistance when improving your finances.
However, there are many options available on both the App Store and Google Play. As a result, it can be challenging to select the best budget app for your needs. That's where this guide can help. Reviewed here are all of the top choices on the market, compared various aspects like features, security, functionality, reviews, and cost, and come up with a list of the best free and paid apps for budgeting in 2021.
Best all-rounder: Mint
If you're a newcomer to the world of budgeting, arguably the best budgeting app you can choose is Mint.
This app is one of the most well-known and oldest of its kind. Overseen by Intuit, aka the company that is behind accounting software QuickBooks, Mint features an assortment of easy-to-use tools for tracking and managing your money. This is helped by the fact it allows you to link the app to a wide assortment of financial institutions, including banks, brokerages, lenders, and credit card issuers.
As for the best features of Mint, it's impossible to look beyond its budgeting tools. When you link debit and credit cards to the app, any transactions will be automatically categorised and matched up against your set budget. This is only the start. You can gain a full picture of your monthly expenditure, track spending via categories, receive alerts if you go over budget, and even gain personalised insights such as when your subscriptions have gone up in price.
Best of all, Mint is available to download free of charge. That's right: you do not have to spend a penny to begin harnessing the power of Mint.
Best for zero-based budgeting: You Need a Budget
For the uninitiated, zero-based budgeting is a system where once your expenses are removed from your income, you end up with zero. This means you have to pay close attention and ensure your income and expenses match up each month. Now this doesn't mean your bank account needs to remain empty. You're simply giving each penny a job to do, whether it's being spent, saved, invested, or given away.
The logic might be easy enough to understand, but actually achieving it is a different story. This is why an app like You Need a Budget can make all the difference.
Known by fans as YNAB, this app goes against the standard approach of the other best budgeting apps, instead opting for a zero-based budget system. The result: your budget is dictated by your income, where you give every pound a task to do. This makes you more aware about the money you earn and how you spend it.
Features of the app include the ability to connect your bank accounts, set financial goals, and access resources for expert budgeting advice.
The only disadvantage of YNAB is its price tag. After a free 34-day trial, you'll have to spend $11.99 a month or $84 for a year to keep using the app. Although if you end up saving $6,000 (£4,366~) in the first year of using - which is what YNAB claims is the average amount saved for new budgeters - it will ultimately be a wise investment.
Best to avoid overspending: PocketGuard
PocketGuard, as the name suggests, is one of the best budgeting app out there that has been built to protect you from overspending. By linking to every financial account you use, it can assist you when it comes to tracking your expenditure. This is particularly advantageous as it allows you to measure your spending budget on a month-by-month basis.
PocketGuard is a popular option for two main reasons. Firstly, it is recognised as one of the easiest and best budgeting app to set up. This means you will find it a breeze when connecting to your bank accounts. Secondly, it tracks all of your earnings and bills, and displays this information in an easy to understand manner.
One of its best features, however, is how it goes in-depth in its tracking of individual bills. Say you're paying for broadband each month. With PocketGuard, it will continually look out for better deals where you can reduce your monthly broadband expenditure. It also does this for other recurring bills. So not only does the app assist with keeping track of your budget, but it also helps lower your monthly spending.
PocketGuard is currently free to use.
Best for shared budgeting: Goodbudget
Goodbudget, previously known as Easy Envelope Budget Aid (EEBA), is the best budgeting app for couples or families that want to share the responsibility of budgeting. The app utilises the envelope budgeting philosophy, which revolves around taking your overall monthly income and dividing it between specific spending categories.
Due to the ability to sync your budget across multiple users, Goodbudget is a great choice for couples that have shared finances. However, it is still a fine option for budgeters going solo.
Whenever you add a new transaction to the app, you are given the opportunity to include various details - which then allows you to break up your expenses and place them into multiple envelopes (aka categories). Unlike other apps on this list, adding your income and expenditure is done manually. There's no option to sync to your bank account, which makes Goodbudget a suitable choice for those paranoid about sharing their personal financial information.
A free version of the app is available, although it only allows a ten-envelope limit, two devices, and one account. If you were to purchase the Plus version of Goodbudget - $7 a month or $60 annually - you can link to five devices, use unlimited envelopes, and gain various other perks.
Best investment option: Personal Capital
Rather than budgeting as a means of survival, you may be doing it to build your wealth in a more effective manner. In that case, one of the best apps to pick is Personal Capital.
Admittedly, the budgeting tools for Personal Capital don't quite match up to others mentioned on this list. With that said, these tools are still up to the job of tracking your finances automatically via your linked accounts.
Where the app shines, however, is with its approach to building wealth. It is essentially a full investment advising solution. It supplies an automated analysis of asset classes, investment fees, and other key investment information. You can even utilise the Retirement Planner to plan further ahead into the future.
The primary Personal Capital app is free for all to use. If you want to include additional management services, you have to commit 0.89% of your finances for the privilege - unless your account is fortunate enough to currently feature $1 million or more.
Best for simply budgeting: Wally
All of the above apps feature budgeting tools that also include various bells and whistles. Yet what if you don't want to use software that is overly bloated or complicated? What if you're not interested in following a certain system or receiving investment advice, where you simply want an app that does one task: budgeting.
Step forward Wally.
Yes, it's not packed with features and the navigation of the app also doesn't quite match up to other options featured on this list. What it does have, however, is an easy way to budget. It provides you with the ability to track your income and expenditures, supplying a clear snapshot of your budget. This means you can keep track of how much you're spending, see where you can cut down on certain expenses, and avoid spending above your means.
Unlike various other popular budgeting and finance apps, Wally also doesn't just focus on users in the United States. It incorporates built-in support for essentially all foreign currencies. So whether you're in the UK or Ukraine, you can still use Wally without any compromising. This element is further boosted by the fact that it's possible to sync to 15,000 banks that are spread out across 70 countries.
There's another reason why Wally is a popular choice with budgeters. It is completely free to use. Due to this, you don't have to go through with the irony of budgeting for your budgeting app.