br>

If you have never thought about buying a car before then now's the best time for you to change that. Buying a car can be a fantastic experience and it is also a great way for you to give yourself a new-found level of freedom too. If you need a little extra push, then here are a few reasons why you should own your own car.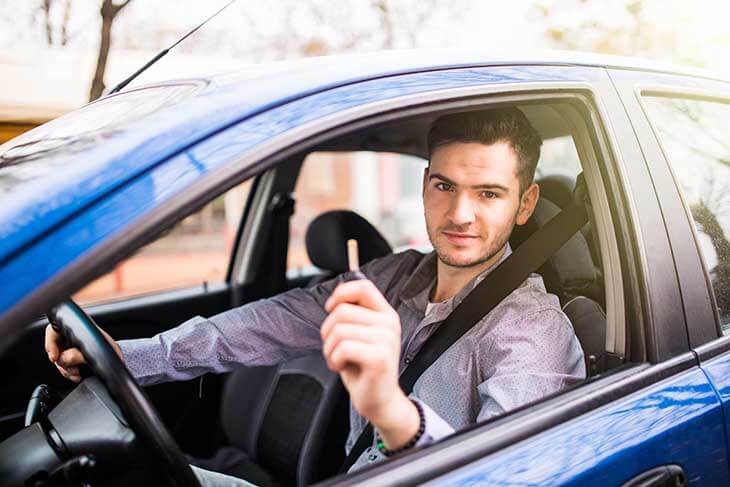 It's Like Property
Purchasing a vehicle is quite possibly one of the biggest investments you are going to make, next to buying a home. For this reason, you should treat it as if it's an investment. After all, when you've exhausted your use of the car you can easily trade it in or upgrade. Over time you may end up with a high-end model without investing too much financial capital, and this can make your driving experience even more luxurious.
People Spend a Lot of Time in Cars
If you have to travel to work, then there's a high chance that you will spend a lot of your time on the bus or train. When you have your own car you won't have to worry about being crushed for half an hour or even having to sit next to a complete stranger. You can play your own music on the stereo and you have complete control over your experience in general.
You Can't Rely on Public Transport
How annoying is it when you go to catch the bus in the morning, only to find that it has already left the station? Or when the bus is late and you're stood there in the pouring rain waiting for it. Either way, it's not a nice experience. If you get your own car then you won't have to worry about a thing, and you can easily get to work on time without feeling any extra pressure. You will also be able to help other people out too, by giving them a lift when they really need it. This can go a long way and you would be surprised at how much of a difference this can make to your level of freedom.
It's Not Just to Get from A to B
Believe it or not, getting a car is not about getting from A to B. It's about the whole experience in general. There's just something about driving on the open road that really broadens your perception of the world. You'll see the wonders of Mother Nature up close and personal, and you'll also be able to go through rivers, forests and even mountains. You'll be able to go places that you never thought existed and this isn't always possible on foot.
Independence
If you are a young adult and you have to go to college or even university then this can be difficult, to say the least. You may find that you have to rely on public transport and that you are not able to go out with your friends. This can be frustrating, but when you have your own car you won't have to worry about a thing. You can open a world of convenience and you can also take your first steps towards independence too.
Saving you Time
When you have kids, you may feel as though you have a thousand things on your mind at any one time. This can be overwhelming and if you don't drive then you may feel even more limited. If you have a car then you can save time and money, not to mention that you won't have to worry about leaving them waiting because the bus is late.
Easy Shopping
Heading out for groceries is great until you realise that you need to carry absolutely everything back on public transport. You may be concerned about buying items that are too heavy and you may even wonder how you are going to get it all on the bus too. Cars tend to have a huge amount of storage space and in some instances, they can even come with nifty features that will make that shopping trip just that little bit less stressful.
Travelling with Friends
Vehicles such as SUVs and even minivans have enough room to sit around 8 people. Therefore, if you have a lot of friends then you can travel with them much easier. You can also lower your transportation costs overall too, and this can make a huge impact on your budget.
Fuel Efficiency
Vehicles come in many different configurations. You can choose from a sedan, a coupe or even a compact if you want, and when you do you will be able to take advantage of the fuel efficiency that they have to offer. A lot of people try and avoid taking out a car loan or even buying a car in general because they feel as though they will be spending more on travelling costs overall. This is not the case, and you would be surprised at how much money you could save by investing in a good, energy-efficient model.
A Safe Method of Transportation
Believe it or not, cars are way safer when compared to public transportation. They come equipped with a huge range of safety features and this includes collision detection, tire pressure warnings, blind-spot monitoring and even adaptive cruise control too. All of these features combine together to give you a much safer driving experience overall. Vehicles are also tested for safety in controlled situations too, so you can always find out more about the car you are buying before you go ahead and make your decision.
The Cons of Leasing a Car
There is a huge debate as to whether it's better to rent or buy a car. Usually, it's way better to buy because it gives you control over your investment and it also gives you the chance to make money from it in the future. If you're not sure which option is best for you then here are some reasons why you should avoid leasing.
Lease Contract
If you get into an accident and your vehicle is totalled then you will still be responsible for paying back the full lease. It doesn't matter if the insurance company gives you less than the amount you owe to the dealership either because you still have to find a way to come up with the full amount. If you do happen to take out a lease, then you have to pay for gap insurance. This will cover you in situations like this and it will also make it way easier for you to cover the financial expense involved.
Time and Distance
When you lease a car, you will usually be given a limit in terms of the distance you can travel. If you go over this amount, then you may need to pay a penalty, and this can make the whole thing more expensive. If you lease your car then you may need to budget your mileage, and this can really stop you from enjoying your days out. You won't feel as though you can go on those spontaneous drives and you won't also feel as though you can relax as much either.
No Ownership
Sure, you won't own the car, but you will still be responsible for any of the repairs. If you lease a car then this means that it is not yours, but you will still have to cover anything that happens to it. Leasing also means that you are not able to modify your car and that you can't add a custom paint job either. This can be annoying, and you may even find that you don't enjoy it as much as you could.
Steep Payments
A lease will cost you way more than taking out a loan. In some instances, you may even end up paying way more too and this is especially the case if you end up being in an accident. If you do take out the option to buy after the end of your lease term, then you'll pay way more than the car is worth. As if that wasn't enough, if you choose to give your car back then you need to find a brand-new provider or even a new loan to cover your needs. This can be frustrating, and it can also take a long time for you to get everything sorted out, which is the last thing that you need when you have work and kids.
Use it as Equity for a Logbook Loan
If you own your own car and find yourself in need of emergency funds and waiting to release the equity from your car with a logbook loan, then owning your car outright will stand you in good stead.
So, buying a car certainly comes with its benefits and you would be surprised at how easy it is for you to make the best decision regarding your purchase. If you want to find out more about buying a car then contact your local dealership. They will then be able to help you find the right car and they can also talk you through the various upgrades that you can choose from too, so you won't have any problems at all finding one that is suitable for your needs.