br>

If you've had money problems in the past which have badly affected your credit score, then you might think your chances of getting a personal loan are less than zero. But there are a few options around that allow you to get a loan and borrow money without having a credit check.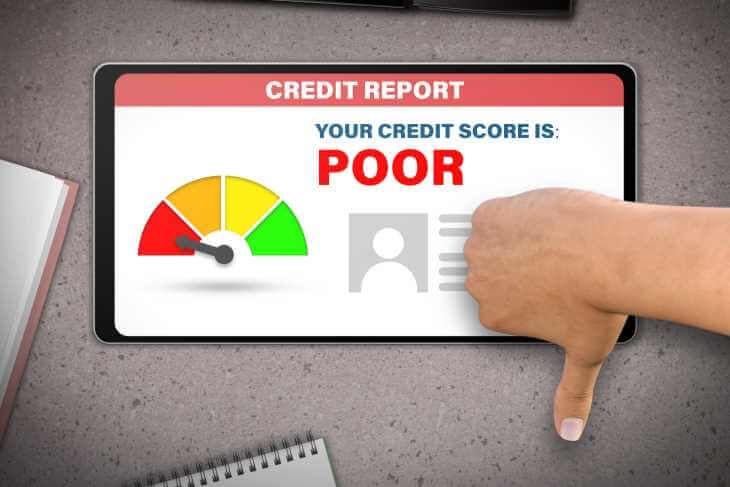 Your information
Bad credit can affect anyone. But once it shows up on your credit score, the details are hard to shift. And getting a loan or any other type of credit from lenders can be that much harder to do. All lenders take several different factors into account when you apply for credit with them, but taking out a credit check on you is first on their list.
With three main credit agencies holding files on you - Experian, Equifax, and TransUnion - each one holds the information about your entire financial history. This will include past and present information on any credit cards, mortgages, loans, or other lines of credit like mobile phones or clothing/homeware catalogues.
Your application
When you make a fresh application for a loan through a bank or building society - either online or in person - they'll use your details to check and add to your credit score. Every lender will use this and from that, they'll make an informed decision on whether to lend to you or not.
But while every lender has their own system of scoring you, it comes down to a simple decision of whether they think you're creditworthy. This is why one lender will lend to you, while another might turn you down.
How does your credit score work?
As we said above, your credit score is based on your past and present financial dealings. The score itself will be an indication of whether or not you're successful in getting the loan you need. The higher the score, the more likely you are to be successful. But the lower the score, it could mean you're turned down flat.
So what decides your score? The biggest and most serious indicators are bankruptcies and any CCJs you have against you. These are big 'red flags' for lenders, so if you fall into that category, it's likely your application for a loan would be refused. Other factors include late or non-payments on credit cards and mortgage payment defaults.
While logic might tell you that a late payment here and there on a credit card won't make much of a difference, all the smaller things add up and will adversely affect you for a number of years. So while it pays to keep your credit record clean and your credit score high, what are the best ways to borrow money without a credit check?
Keep your paperwork handy
While there are several lenders around that will help you take advantage of a loan without a credit check, they might still ask you for some additional information. This will depend on the lender and how much you want to borrow, but it's worthwhile having a file of information to hand just in case.
Items they ask for could include things like recent statements for your bank accounts and any credit cards you might have. But it's likely to be a combination of pay slips for the previous six months, together with any lending paperwork, past or present, including mortgages and any other loans you've had.
Payday loan option
So how do you get a loan that comes without a formal credit check, but with an instant decision? More and more lenders are offering this as a way to lend to people, but the stakes can be high. Many standard loans can come with high rates of interest and difficult to meet payment terms, so you need to be cautious. However, they can be a good way to pay off credit cards and consolidate everything you owe.
Another effective way to get a loan quickly is the payday loan. The concept is the loan is short term with the amount being paid back in full when you receive your next paycheck - hence the name. They can be handy if you come up against a large, unexpected bill for an urgent car repair or boiler emergency, and you don't have the necessary funds available to pay it yourself.
With only basic personal details required, the application process is easy and straightforward. While most payday loan amounts are kept to a fairly low amount - typically up to approx £2,000 - they can come with excessive interest rates which can hurt if you don't pay it back all in one go.
Borrow against your car
But a loan that's becoming one of the best ways to borrow money without a credit check is a logbook loan. Just like a payday loan, logbook loans are quick and easy to take out, but you can secure the loan against your car. And as one of the UK's leading logbook loan lenders, Car Cash Point can offer you a fast and flexible loan in less than 5 minutes.
If you own your car outright, and it's free from any finance, Car Cash Point can give you a secured loan against the value of your car - and it's paid directly into your bank account, usually inside one hour. There are no hidden fees or charges, and no formal credit checks either. But there is a range of flexible repayment terms to suit you and the way you receive your own income.
The option of an early settlement is available so you're able to pay off your loan quicker, and you can make overpayments whenever you like, helping to reduce your balance - and your interest. Plus, Car Cash Point is the only UK logbook loan lender to offer you a choice of weekly, fortnightly, four-weekly or monthly repayments - designed to give you control over your own budget.
But the interest rates are among the lowest in the market - almost half the rate of other lenders - meaning you always get the best price. It's no wonder a logbook loan with Car Cash Point is one of the best ways to borrow money without a credit check.
Get a fast, secure, and transparent loan against your car today. With no credit checks, its the easiest and most secure way to borrow money - and Car Cash Point can help you. Call Car Cash Point today on 0333 305 9381 or apply at the top of the page for a quick response.