br>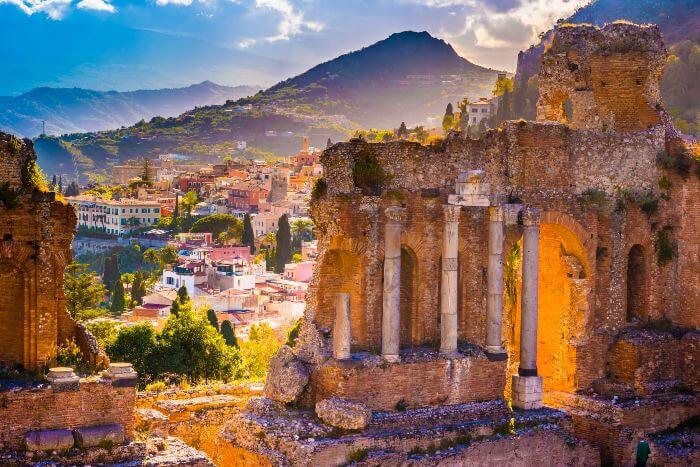 Thanks to the easing of traffic restrictions over these past few months, many of us are getting back out there, and it seems we fun-loving Brits are focusing on Europe as our primary go-to destination.
Offered here are some of Europe's top budget destinations, so whether you're seeking pleasure, sun, fun, romance, or just a well-earned rest, Europe has it all within reach, and just a click away.
And remember - whatever your budget, a Car Cash Point logbook loan can offer that extra flexibility you need to turn that good holiday into a magical one.
---
1. Lake Ohrid, Macedonia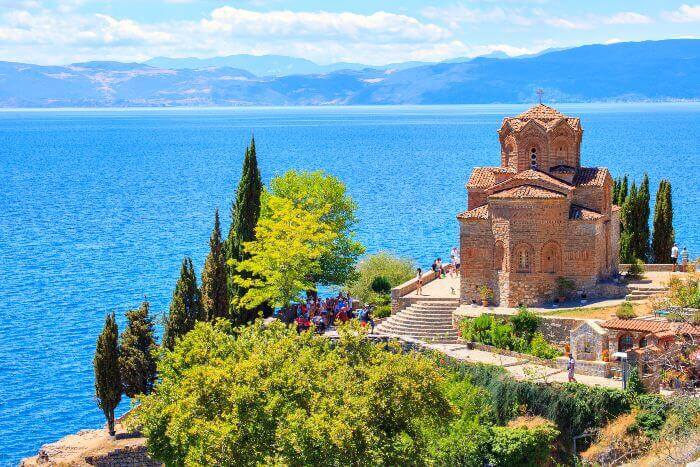 An ageless gem of the Balkans, Lake Ohrid oozes a rich history and timeless imagination.
Situated in the Macedonian hills, this 2400-year-old working town boasts an impressive 365 churches - one for each day of the year!
Archaeologically, it is one of the oldest continuous human settlements in Europe and this is commemorated through their yearly Multicultural Ohrid Spring Festival running next year towards the end of May.
This extravaganza of local pride and culture features the best of authentic Macedonian dancing, singing and orchestral performance, beautifully capturing the rich history of this magical and largely undisturbed corner of the Balkans.
For nature buffs, Lake Ohrid itself is not to be missed. Known as Macedonia's 'Freshwater Sea', it is one of Europe's largest biological reserves with an incredible tapestry of flora and fauna, including some of the weirdest and most wonderful of the natural world. Add to this its startling blue colour and Lake Ohrid is a little known treasure that is well worth a visit.
For the adventurous, there are also numerous boat trips, adventure tours and ATV off-road days to keep the blood pumping.
One note of caution - if you're planning a visit to Lake Ohrid do make sure to pack a coat, temperatures range from 12°C to early 20s, even in May but rising steadily into the Summer.
All-in-all for a budget destination with plenty to offer Lake Ohrid is definitely worth a second glance.
---
2.Limassol, Cyprus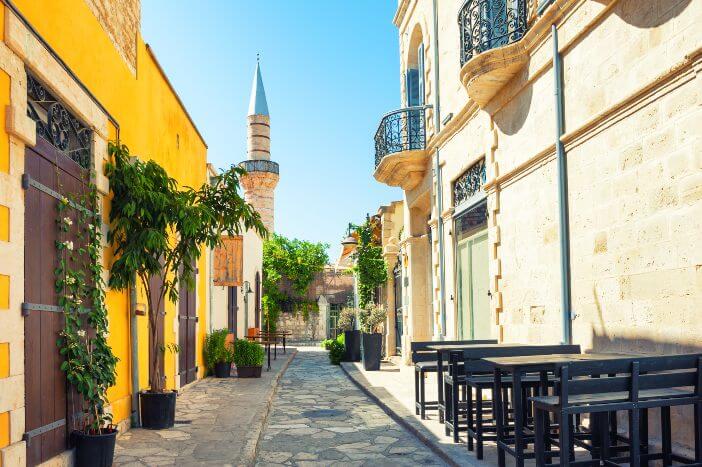 If you overhear conversations about intended holiday destinations, you will often hear Cyprus mentioned. With a superb comparative year-round climate and sensational beaches, Cyprus has certainly secured its rightful place in this list.
A small country 1/25 the size of the UK, Cyprus is extremely accessible from any 'home' base.
Limassol is its cultural centre and hosts an array of events including the Cyprus Film Days International Festival. Held annually around April, the event screens films from all over the world, all in Greek with English subtitles, and attracts the biggest names in Cyprian film-making.
It wouldn't be Cyprus without a sense of community and there is a film competition for children and music from well-known Cyprian artists to complete the Festival atmosphere.
Move down the coast 100km and you will experience the stunning herbal gardens of Cyherbia Botanical Park. Stroll through this magical backdrop alive with greenery, vegetation and animal life and take in the scents and sounds as Cyprians create the herbs that find their way into the soul of Cyprian cooking. Games and events are provided for the children too, so everyone can enjoy this wonderful and uniquely Cyprian day of adventure.
You are never too far from the coast on Cyprus, and its outstanding contrast of majestic beaches is on its own an ample reason to visit the island.
Take a boat or 4 x 4 excursion to the stunning turquoise waters of Blue Lagoon Akamas, and scuba or snorkel to enjoy the myriad marine life hiding just under the surface. For the mountaineers among you, you can also scale the nearby mountains for panoramic views of the picturesque coastline.
For those with a more commercial taste, there's the natural swimming pool of Fig Tree Bay, an adventure-filled beach playground for kids and adults alike. Restaurants and cafés abound, and when the sun goes down, there are plenty of bars and clubs to entice and excite.
All in all, Cyprus is an island rich in heritage and beauty, many of the outlying villages conserve an ageless quiet quality while the beach life embraces the modern influx of tourism, and its economic benefits.
Whatever your tastes, everything is just a short drive away and a truly unique and magical experience awaits.
---
3. Porto, Portugal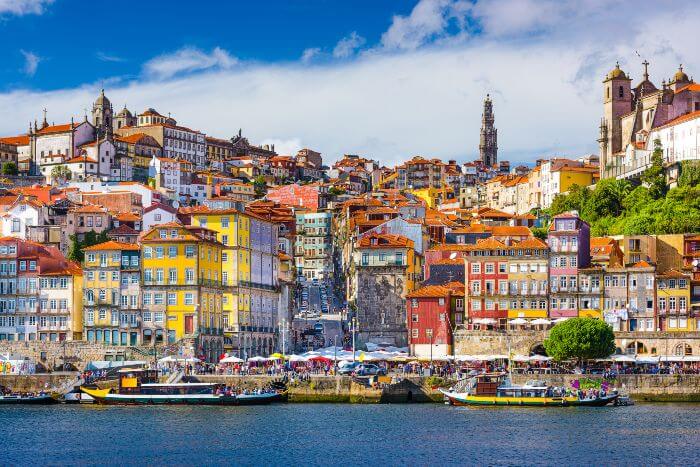 Away from the hustle and bustle of the touristy Algarve and the urban vibrancy of Lisbon sits the quieter pleasures of Porto.
A top destination with an eye towards cost and variety, Porto has its own rhythm and authentic flavour, and no more so with the coming of spring. It may still be a little cold for sunseekers on the beach, but there is plenty to excite the cultural and entertainment taste buds!
One of Porto's greatest attractions is its Six Bridges Boat Tour, a glorious 50-minute boat ride taking in the splendour of the Ribeira, a picturesque and vibrant neighbourhood and Porto's bridges before returning well-rested and ready to experience more of Porto's unique charm.
Another of Porto's treasured Spring activities is its Fado shows. Steeped in history, Fado is the heartbeat of Portugal, a haunting musical style embodied by the ebbs and flows of struggle and daily life. At once energetic and alive, then melancholic and wistful, this musical style and indeed the performance is often found as an accompaniment to subtle social persuasions such as dinner or port tasting and is a must-do in the calm of Porto's spring evenings.
Spring in Porto also caters to the more traditional music lover, boasting the NOS Primavera Sound, an outdoor festival held at the Iberian Peninsula's largest urban park (Parque da Cidade) and attracting big names in the music industry both locally and internationally. Be prepared! Coats and a good breakfast are a must for this one as food, drinks, blankets and even umbrellas are not permitted unless purchased on site.
Another of Porto's more notable spring tourist pasttimes is a visit to the Biodiversity Gallery, once owned by famous Portuguese poet Sophia de Mello, this splendid museum blends art, biology and natural history in an engaging and imaginative display.
Once these delights have been explored, a glorious stroll in the surrounding botanical gardens can be enjoyed. Featuring many trees and plants from worldwide sources and a stunning flower garden as the centrepiece that blooms all the better in the fair spring weather.
With mountains to climb, a host of experiences and a diverse array of cuisine and culture, Porto is an ideal stop for those seeking a Portuguese holiday without the cost and tourist rush of other sun-seeking destinations.
---
4. Sicily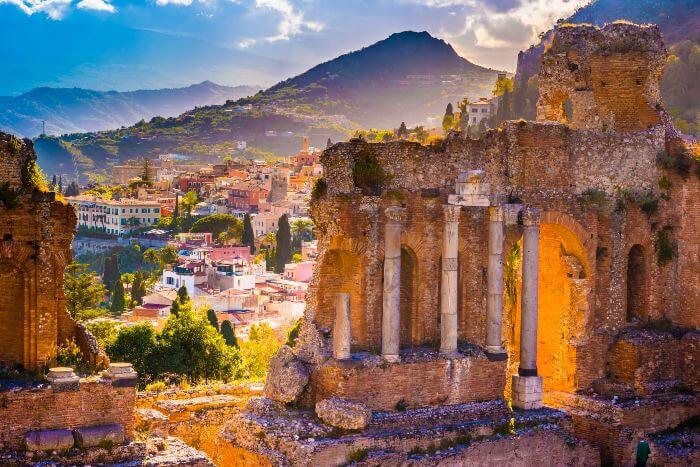 Much like the UK climate, spring in Sicily is an unpredictable affair, temperatures typically ranging from 14 to 25 degrees through March til May. Dress for the season though and you'll be prepared for a feast of cultural delights.
Spring in Sicily is a time of celebration. Notably, there is the Infiorata di Noto, literally meaning 'decorated with flowers in Noto', a flower festival sure to attract and please. On the third weekend of May every year, the festival takes over the streets of Noto. An explosion of colour greets the eye as local and international artists combine to create a dazzling kaleidoscope of design and wonder. This display of petal mosaics grown specifically for the festival is beautifully arranged and a highlight of the Sicilian social calendar, enhanced by sideshows, performances and set in authentic reverent Italian splendour. Monday morning brings an altogether different scene when the children of the town are let loose to destroy all the beauty in a time-honoured tradition of renewal and re-awakening.
May also brings the world-famous Targa Florio Rally, steeped in motor racing history and famed for its mountainous terrain and danger, the rally has taken many forms of the years.
These days it is a more sedate affair with teams showcasing their classic and vintage cars around the streets of Palermo before setting off into the mountains where they are met by locals and long-standing Italian families ready to wave them onward like years ago.
A last, but pivotal stop on our Sicilian journey takes us to the Syracuse Greek Theatre. Whirring into life around the middle of May, the theatre becomes a backdrop of activity and performance, much like it would have done in its earliest days 2500 years ago.
This busy activity culminates in the annual Greek Theatre Festival, a collection of three classical plays, usually a mix of tragedy and comedy. Always performed and written beautifully, the festival pays special homage to Greece's rich and vibrant history.
At the time of writing, dates for the 2022 festival have yet to be announced.
---
5. Budapest, Hungary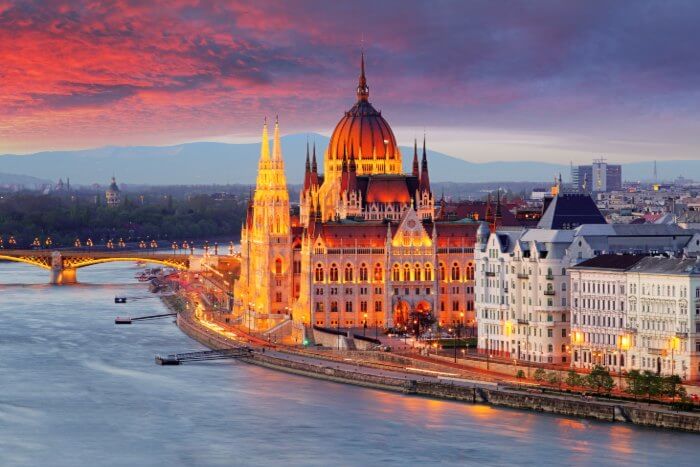 Budapest is not the first name that springs to mind as a holiday destination but dig a little deeper and you find a city brimming with national pride and its own sense of belonging.
This is no more demonstrated than its annual spring festival, a huge celebration that runs traditionally across the latter end of March, and lights up the capital with music, art, performance, dance and excitement. Since its establishment in 1981, the festival brings together the very best of Hungarian skill and talent, engaging and dramatic performances fill the streets and theatres and at each turn, you may find spellbinding circus acts, newly-composed melodies or original works of the best Hungarian film-makers.
Budapest itself has a majestic quality and imposing strength that creates the perfect backdrop. As echoes and shadows dance across the buildings and turn outstanding performances into a spellbinding experience. For two weeks, the city is bathed in a sense of wonder and surprise.
It is also a city famed for its cruises. Situated on the spectacular river Danube, a variety of boat tours are available throughout the year, whether your desire is for a romantic dinner cruise or a whistle-stop sightseeing experience, often with free introductory drinks and all at comparatively low costs.
For a fascinating and unique experience, take in the Szechenyi Spa and Guided Palinka experience. The Spa is a collection of 18 indoor and outdoor pools ranging from fun pools to relaxing thermal spas and all within one price. Also included is a guided visit to Budapest's famous Palinka Museum. Palinka is a fermented fruit punch with at least 37.5% alcohol, it is authentically Hungarian and a great way to finish a fun-filled day out.
---
Whatever your holiday preferences, jet skis and sangria in the blazing sun, or a cultural meander through Europe's unknown gems, Car Cash Point is there to help. Our logbook loans are tailored to your requirements, and we aim to effectively spread the costs of your holiday and help you save as much as possible. Just call 0333 057 8778 and we can get started on setting up the perfect holiday, meaning you can sit back, relax and enjoy your holiday, your way.
There are no fees or charges, no hidden unexpected small print and no credit checks, in fact once agreed your loan can be with you on the same day, often within an hour. Loan amounts range from £500 to £100,000 and we also offer a much lower interest rate than many of our competitors, and if you do manage to find a cheaper rate for the same loan we'll beat it by 10%.
We also offer flexible loan agreements to suit your needs and repayment terms, making Car Cash Point a loan that works with you to suit your timeline.
Contact us today for a smooth logbook loan experience, whether it be for that holiday without limits or whatever you may desire, Car Cash Point is there to help. For more information, call us now for a jargon-free, no-commitment discussion, or use the form at the top of the page and let's see if we can help you fulfil your dream.