br>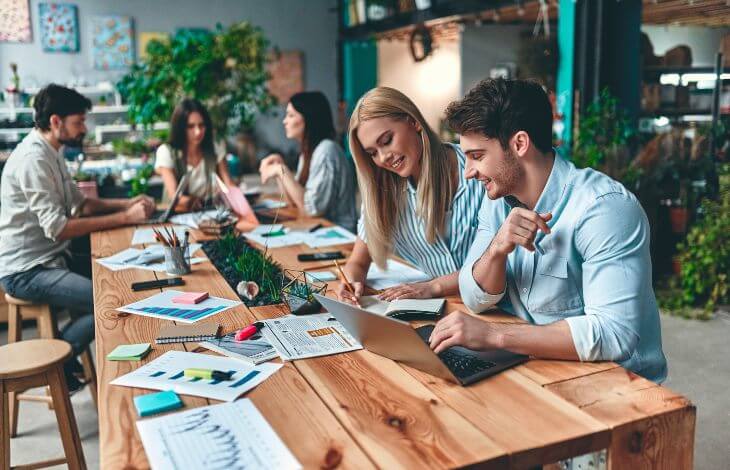 If you are not happy with the job that you have right now, or if you want to earn more money on a daily basis then there are a few ways that you can make it happen. If you want to find out more then take a look below.
Recruitment Consultancy- £41,183
The average salary has certainly taken a hit over the last year. It's down by £3,969 but the top-earning role still comes with a salary of over £91,531. You don't need to have a high-up role in order to get a high salary here because you can still earn an above-average wage by doing one of the entry-level positions.
General Insurance- £41,643
The top-earning role in the insurance industry is risk management. This attracts an average salary of well over £64,000. The overall average for the sector is around £2,480 higher than it was last year, not to mention that the number of jobs available is also very steady. There are over 3,443 roles open and this is only down by 69 when you compare it to the previous year.
Legal- £42,411
Partners tend to earn the highest wage in the legal sector, as they have put in the work and they have risen to the top. They take home a salary of over £115,850. The average salary for this position is up by £281 and jobs have fallen in the last year. That being said, an entry-level position is still more than enough for you to make a good wage and you would be surprised at how easy it is for you to take home a solid wage packet. If you want to work in the legal sector then training on the job is always the best way to go.
Construction- £44,037
The average salary has fallen by around £135. When you look at how things have transformed over the last year or so you will see that right now, it is fairly stable. The highest earners in the industry were actually commercial managers. They are paid around £66,146 every single year and right now there are a healthy number of jobs available. If you want to enter the construction industry, then you will soon find that there are plenty of opportunities for you to take advantage of.
Science- £45,000
When you look at the scientific sector, you will soon find that those who work in SAS, or even programming take home the biggest pay packet. That being said, it's possible to take home a salary of around £45,000. There are fewer jobs this year when compared to last year, but there are still many roles open and this alone is enough to encourage any new talent. The great thing about the science industry is that there is plenty of room for progression and you can even work your way up as you progress too.
Financial Services- £47,656
In the financial sector, it's those who work in acquisitions and mergers who happen to take home the biggest wage. They take home a salary of £80,833. The sector's average pay is way up right now and it stands at £1,825. There are over 7,500 job openings and people are always trying to make sure that they work their way up. When you look at the technical architects, you will soon find that they earn the most money. They have a general salary of over £78,581. That being said, the entry salary is still very good and there are again, many positions available for you to choose from. If you have no experience in this sector, then there are still a lot of ways for you to train. Even the most basic training will give you the chance to earn a very good wage packet.
Banking- £53,977
When you look at the banking sector, you will soon find that the salary is up by around £820 over the year. The highest-paid position will give you the chance to take home £120,000 every single year. The only problem with this position is that there were only 402 jobs advertised when compared to the year before, so finding a position may be difficult. That being said, there are a few things that you can do to try and gain entry. You can make yourself more appealing by taking a course or you can even try and enter the industry via a neighbouring sector. This can include accountancy, so do keep that in mind when the time comes for you to really make that big career change that you've been hoping for.
Accountancy- £55,038
If you are prepared to put the work in to train as an accountant, then you can easily make a lot of money in this industry. The average salary has gone up by over £2,000 since the sector was reviewed in the year 2017 and there are now over 9,507 jobs available. This has gone up by 440. The highest earners in this specific position are actually finance directors. They take home on average £100,000. Of course, it will take you quite some time to learn everything you need to know about this position but either way, it is certainly worth giving it a go because there's plenty of potential and there are also a lot of ways for you to make money too. If you want to go out on your own, then you could try and look into freelance accounting instead.
Strategy and Consultancy- £58,731
If you have worked in the strategy or even in the consultancy sector, then you will know that they have the biggest salary out of all the industries. They have increased by £2,058 over the year and the best-paid work often lies within outsourcing and even offshoring too. Some staff take home over £99,000 every single year and this is incredible to say the least. Getting a job in consultancy doesn't need to be difficult either and there are plenty of ways for you to try and make a small fortune by simply investing your efforts in the right places.