br>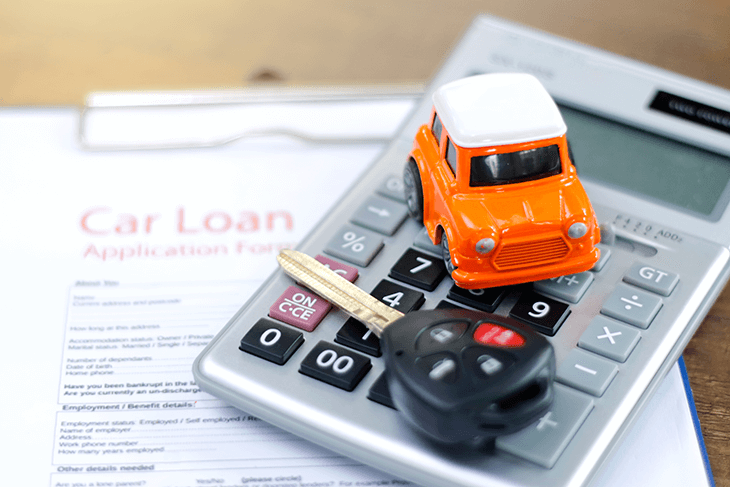 Choosing loan providers can be a tricky task. Which is why we've written this concise list of relevant and reliable loan providers, including their interest rates and whether they conduct credit checks.
Loan Providers - No Credit Checks
Car Cash Point
The main problem with today's lending landscape is it's all based on credit scores. Previous mistakes, tough times, changes in financial, employment and personal circumstances can all have an effect on keeping up with payments on household bills, credit cards, mortgages, debts and any borrowings you may have or have had. It takes a long time to get this repaired, but what if you need to borrow money in the meantime? Even if you're now back in a better position it can often be difficult to get a loan. This is where Car Cash Point can help, whatever your reason is for needing a loan, applying for a logbook loan through us is very simple, you can use the form at the top of the page or phone call us for free if you need to for any reason.
No matter what the state of your credit is, Car Cash Point will be able to help you out financially when you really need it. You won't have to worry about any hidden fees or charges either, everything is very honest and straightforward throughout the entire borrowing process. As long as you can afford the repayments and the value of your car is sufficient to be used as security then we should be able to help.
Loan Providers - Credit Check Required
M&S
M&S is one of the top loan providers in the UK when it comes to loans. Sure, they aren't your average high-street bank but they are able to give you some very favourable interest rates. If you have never taken out a loan before then they can advise you on anything you need, and they can also talk you through the repayment terms too. The best thing about M&S is that the more you borrow, the lower the interest rate they will give you. If you take out a loan from them right now, then you will be able to borrow up to 10,000 at an interest rate of 2.9%. This is fantastic, to say the least, but if you were to borrow more then, the interest rate does start to go up again. If you were to borrow £20,000 or more then you'll be paying an interest rate of 6.7% and this is really going to have an impact on your budget. If you only want to borrow an averagely small amount however then you should have no problem getting a deal and you would be surprised at how easy it is to set up. You can also set the repayments to come out now, or in 3 months' time.
Sainsbury's
Sainsbury's are again, not your average bank but they are able to give you some very good terms. They have a current APR of around 2.9% and they can also give you your loan over 60 months. The loan amount that you can take goes past £15,000 and you can set your own repayment terms. Another bonus of going through Sainsbury's is that you can choose whether you want to pay your loan for the first two months or not. Interest will be charged the moment your loan starts regardless of when you make your first payment, so it is important that you keep this in mind when the time comes for you to take out your policy. You will also need to have a nectar card in order to take out a loan with them too. Then again, this can be a good thing because it means that you can easily benefit from the perks that come with that.
Zopa
Zopa might be relatively unknown but that encourages them to put up some of the lowest loan rates around. When you go through them, you will soon find that you can take out a loan between £1000 and £25,000. The representative APR is 2.9% and you will need to be a permanent resident of the UK. They also have a minimum age limit on their loans too, so you will need to be at least 20 if you do want to borrow some money. Of course, it should be noted that your loan can be taken out over a year, or 5 years. There isn't as much flexibility with their loans when compared to some of the other loans that are out there, and you will have to meet the minimum income amount too. That being said, it is a great way for you to really get the money you need without having to worry too much.
Santander
Santander are able to give you an interest rate of 3%. Of course, it is important to know that this is over 60 months and that you will have to make all of your repayments by direct debit. On top of that, you also need to prove that you have an annual income of over £6,000. For most people this will be very easy to do, so you won't have anything to worry about there. If you do want to apply for a loan that is above £20,000 then Santander require you to have a bank card or even a credit card with them. The best thing about this bank is that they give you the chance to completely customise your repayment terms and this is ideal. If you are a new customer and you want to borrow less than £2,500 then you will be looking at an interest rate of 13.5%. If you were to borrow over £3,000 on the other hand, then this would give you access to an interest rate of 9.8%. As soon as you get to £5,000 this drops even more, down to 4.5% and so forth. This is very useful for those who want to go with a reputable bank and who want to borrow a lot of money. Sometimes Santander customers get access to way better interest rates too, so keep an eye out for this if you are planning on taking out a large loan.
AA Personal Loans
AA Personal Loans are able to lend you up to £25,000 and they have an APR of 3.1%. Sure, this is higher than other loan providers out there, but it will benefit you if you already have a policy with them. If you want to take out a loan with them, you have to make sure that you can prove that you are a permanent resident of the UK and that you also understand the loan term too. The minimum amount of time that you can take out a loan for is one year, but you can borrow money for up to 7 years if you want, which is longer than most loan providers. This is ideal if you want a loan over the long-term and it is also great if you want a favourable interest rate. When taking out a loan through the AA, they will do a credit check and you need to have a good one if you want any hopes of being able to qualify for.
Natwest
Natwest have personal loans only but they can lend you way more. They can lend you up to £50,000 and they also have a representative APR of 3.4%. They can give you a loan up to 8 years, but you should note that you have to take it out over a minimum of 2 years. Of course, if you are banking with Natwest right now then you can easily take this loan out over the phone if this is something that you'd prefer. If you have a credit card, then it is still possible for you to take out this kind of credit and you would be surprised at how easy it is for you to benefit when you go through their company.
Ikano Bank
The Ikano Bank requires you to be a permanent UK resident. They also need you to be 18 years of age too. You need to prove that you have a minimum income of £10,000 and they accept those who have a "good" credit rating. You will be able to take it out over a minimum of one year and you will also be on an interest rate of 3.5% if you borrow above £7,500. Sure this might be higher than the other interest rates that are out there, but that being said, you will have a much higher chance of being accepted because they are usually more accepting of applicants.
Halifax
Halifax are usually the bank who have the best interest rates. Right now, that doesn't appear to be the case. That doesn't mean that they don't have some good perks though. You can easily borrow £10,000 over 2 years and when you do, you will be paying 3.5% in APR. This only applies to loans that are £7,500 or over, so if you were to borrow less, then you would certainly have to pay more overall. Other terms are available and sometimes you can even take advantage of different rates too, but overall it is important to know that this is the best one overall.
So, there are plenty of things that you can do to try and take advantage of the best interest rates out there, and when you take the above banks into account you will soon find that it is easier than ever for you to get favourable terms. You should take note that not every bank will accept you and that some of them will reject you based on your credit history. Some of the above banks are more lenient however, and this is great if you want to make sure that you don't harm your credit rating even more. If you want to find out more about this then it helps to check your credit rating before you fill out your application. That way you can really increase your chances of being accepted overall.