br>

Even though borrowing money with logbook loans online is becoming a more popular way for car owners to receive a lump sum of cash, they still come in for more than their fair share of criticism. But as with most things, it's best not to believe everything you read.

Over recent years, bad press, bad publicity, and negative connotations associated with so-called 'fast loans', including online logbook loans, resulted in a crackdown by the Financial Conduct Authority (FCA). Now, there are specific guidelines, with tighter rules and restrictions for lenders, including a price cap to limit the amount of fees and charges a borrower would be liable to pay.

But even though the industry has dramatically upped its game, Here, Car Cash Point look at just a few of the more common falsehoods and put the record straight.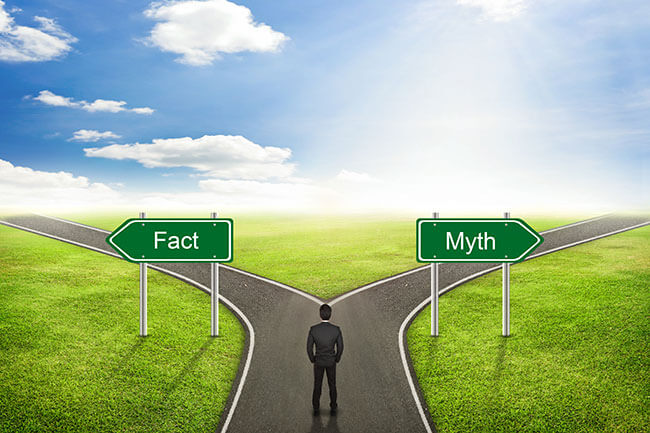 1). Logbook loans are expensive

Fiction: Logbook loans online rely on vulnerable people who are desperate for money, so they charge excessively high interest and monthly payments that you won't be able to pay back.
Fact: While it's true logbook loans have a higher rate in interest than some other types of loan, Car Cash Point has one of the lowest interest rates of all UK logbook loan lenders. And you can choose when you make your repayments - weekly, fortnightly, four-weekly or monthly, to suit your financial circumstances and when you receive your own income. We'll never offer to lend you more than you can realistically afford to pay back.
Car Cash Point is also the only UK logbook loan lender that allows overpayments on your loan. So if you're able to, you can pay a larger sum, whenever you want, reducing your loan and your interest. And Car Cash Point is, again, the only UK logbook loan lender who has a 100% price guarantee, so we'll never be beaten on price.
2). You'll lose your car

Fiction: By handing over your V5 (or 'logbook') ownership paperwork, the lender can collect your car at any time, and leave you saddled with the loan debt.
Fact: As with any type of secured loan, including logbook loans, the borrower is always at risk of losing the security to the lender - this is well known. In fact, only the V5 documents--not the car itself--are handed over with the customer's Bill of Sale.
Car Cash Point operate on a very open and transparent basis, making sure you know exactly what you need to pay. However, in the event that regular loan repayments should stop, we'll always try to help you work out a new agreement to make your repayments easier.
Should this method fail, we'll notify you by letter, letting you know our intention to collect the vehicle as a last resort. Responsible lenders like Car Cash Point will never just turn up and take your car away.
3). Applying for logbook loans online is complicated

Fiction: Applying for this type of loan is really complicated, with lots of hidden terms and conditions, and pushy salespeople out to confuse you.
Fact: Applying for a logbook loan online, or over the phone, is easy. And we make it that way to help you. The Car Cash Point 3-step process goes like this:
1). Complete the simple form online
2). Speak to one of our expert advisors
3). You receive your loan money
It really is that simple. Car Cash Point offers a flexible and transparent way to borrow money and we always make sure you're 100% happy and fully understand your agreement before you sign. And we don't hide anything. We'll tell you, up front, about any potential fees or charges you might incur during your loan.
Being a responsible and ethical lender, who is fully regulated and authorised by the Financial Conduct Authority (FCA), it's in your interests, and ours, to keep the whole process as uncomplicated and easy as possible.
4). Loan money always takes weeks to come through

Fiction: Even though you've been approved for a logbook loan online, the money will take weeks to come through and arrive in your bank account.
Fact: Other 'High Street' and online lenders will often take a minimum of several days, often weeks, before the agreed loan money comes through. But at Car Cash Point, we think this is unethical and we understand that, sometimes, you'll need a lump sum to help pay for an emergency as fast as possible.
Car Cash Point feel there's no benefit to us taking our time in giving you your money. The sooner you receive your loan, the sooner you can get back on track, so we make sure the payment process is as fast as possible. That's why once approved, your logbook loan is paid directly into your bank account on the same day, and often in just one hour - or sooner!
We're here to help you
As you can see, there's a lot of misunderstanding and false stories doing the rounds about logbook loans online. Unfortunately, taking them seriously can limit your options when it comes to taking out a logbook loan, but never believe everything you read or hear.
But if you are a car owner and want to take out an easy logbook loan online with one of the UK's leading logbook loan lenders, Car Cash Point can offer you a low-interest rate, flexible repayment terms, a 100% price guarantee, and no hidden fees or charges.
We are here to help you, so if you have any doubts about a logbook loan, call the team today on 0330 057 8602 and they'll be happy to discuss any issues or concerns you might have or simply, apply online now.